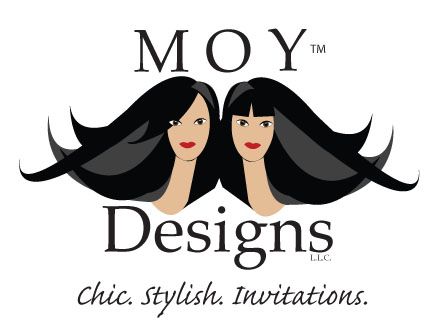 At Moy Designs, our goal is to make your wedding day unforgettable by providing a personalized touch of class and unmatched style in everything we offer. The save-the-dates, invitations, and stationery we help create will undoubtedly make all your guests feel cherished and honored to be a part of your grand event.

All our invitations are 100% custom made. There are no catalogs to sift through or set designs to abide by. We simply have a collection of designs for your perusal, ideas from which to draw inspiration on the road to creating your perfect one-of-a-kind invitation.

Our office is where you want it to be! We travel to your location, providing free consultation and quotes*. Simply pick a place to meet and we'll be there. You also have the option of communicating completely through email and digital media. We work around your busy pre-wedding schedule, making invitations one less thing for you to worry about.

Feel free to browse our website and please don't hesitate to contact us if you have any questions. We look forward to serving you, and helping make your wedding day the most memorable day of your life!


*Limited to the Detroit Metro area only (Oakland, Wayne and Macomb counties). Other areas are subject to evaluation and may incur additional charges should travel be required. Electronic consultation and quotation, however, are always free.
You are visitor number: