"Moy Designs has an impressive portfolio of stylish invitations to choose from and is extremely flexible when it comes to combining features you like to make your own 'custom' invitation. They also did our place-cards and table numbers, which both came out perfect. They committed to getting us everything we wanted and they delivered as expected!"


Jennifer and Todd, Walled Lake, MI













"We had a great experience using Moy Designs! The quality of the invitations was wonderful as well as the service we received. We had MANY compliments on our invitations for both the wedding and the bridal shower. We would definately recommend them!"


Lindsey and Michael, Ann Arbor, MI















"When we initially began to plan our wedding, I had an idea of how I wanted the invitations to look. After a search that lasted several months, I could not find anything close to my vision. Meeting with Moy Designs, they came up with an invitation that was exactly what I had pictured in my mind for months! The wedding invitations were so perfectly crafted to fit our wedding theme that we opted to have Moy Designs create our place card settings, wedding programs, and bookmark favors. Hiring Moy Designs was one of the best decisions that we made! They were professional, accommodating, and timely. To top it all off, their work was beautiful! We are extremely pleased with them and will definitely recommend them to anyone looking for creativity and professionalism!"

Christina and Omar, Dearborn, MI










"I LOVE the invitations! Thank you! You and your sister did such beautiful work! I will be sure to keep you in mind for other events, and will tell family and friends as well! "
Laura and Jamie, Ann Arbor, MI









"Thanks again for the beautiful job on the save the dates and the invitations. Everyone was really impressed!"

Rosalind and Corey, Madison Heights, MI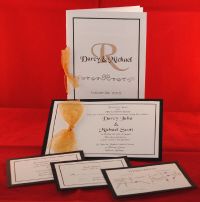 "I just wanted to write and let you know that we have sent out the wedding invitations and we have received nothing but compliments on them... thank you so much!"
Darcy and Michael, Westland, MI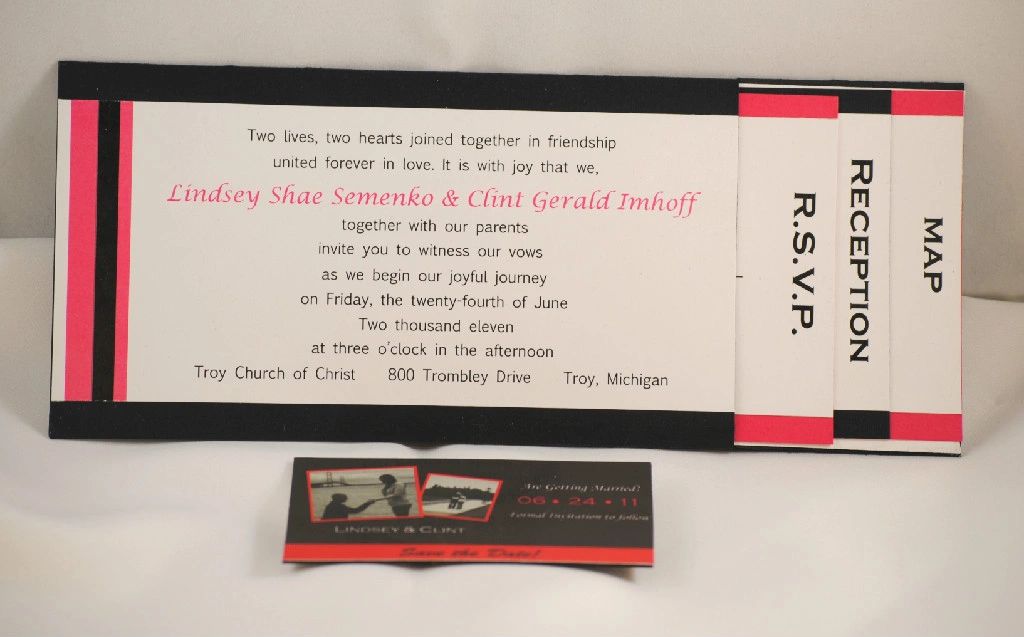 "Our invitations are beautiful! Just what we wanted... Thank You again for all you have done! It has truly been wonderful!"
Lindsey and Clint, Warren, MI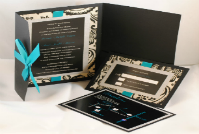 "The invitations are amazing thank you so much. We enjoyed working with you and very impressed with everything you have done. If we need other stuff you will be our first call. Thank you again!"

Bonnie and Mario, Waterford, MI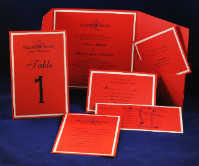 "The invitations look great! Thanks for all your help"

Kevin and Aileen, Redford, MI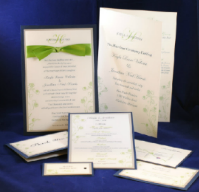 "We were extremely satisfied with Moy Designs in providing us with all of our wedding needs. They were very easy to work with and used our desires to create some beautiful wedding invitations. The service was extremely fast and I was never disappointed with the end product. Thank you so much for all of you help in getting things ready for the wedding. It was a huge success!"


Kayla and Jonathan, Walled Lake, MI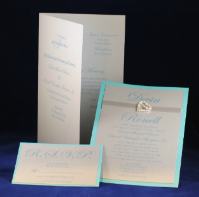 "Thank You! I'm beyond impressed with my invitations because of your patience and your vision for my big day just showed me that this was more than just a job for you..... You really cared and i'm so thankful! Thanks again!"


Devin and Ronell, Southfield, MI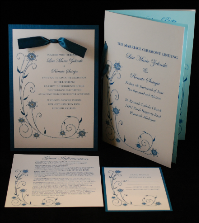 "I love it! Thank you so much for all of your help."

Lisa & Renato, Livonia, MI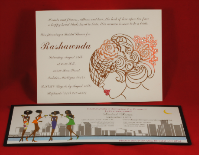 "They look awesome! Thank you so much for your help. I know everyone will love them."

Rashawnda, Ypsilanti, MI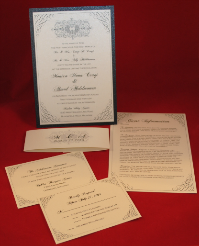 "Thanks so much. The invitations are stunning! Ahmed was so impressed! Thank you again!!"

Monica & Ahmed, Shelby Township, MI

















"We first heard of Moy Designs from a co worker of mine. My co worker explained to me that Moy Designs products were all hand made and individually designed. Our initial meeting with Anner went great! We came up with a few different ideas and Anner made it happen. The samples all looked so beautiful, professional, and neat. Anner is excellent with communicating to her clients. Emails were returned in no less than a day or two, and she is always willing answer and questions or concerns. Our final product was hand delivered by Anner to my home. The invitations are so well put together, look amazing, and we are very pleased with our decision to use Moy Designs!! Thank you!"

Taylor & Jonathan, Northville, MI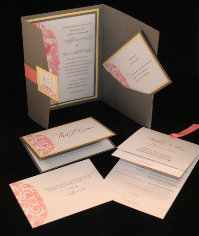 "I sent out the wedding invitations and everyone keeps commenting on how beautiful they are and the quality of them. Thank you so much!"

Ashley & Eric, Macomb, MI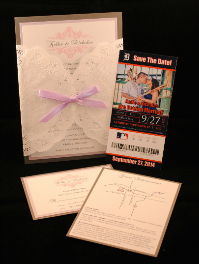 "We just put together the invitations the other night getting everything in the envelopes. Words cannot describe how beautiful the invitations turned out and how above and beyond you went. Our experience with you was nothing short of amazing. I only could think of how they would look and now that we saw the finished project it was so much more than we could have ever hoped for. Everything you did for us and all the time you took to make them beautiful for our wedding was way above what we could have expected."


Kellie & Nicholas, Chesterfield, MI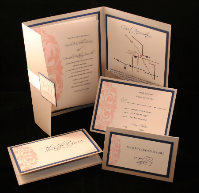 "Just wanted to let everyone know that if you are looking for invitations that are unique and beautiful, Moy Designs should be your first choice! We had so many comments on how pretty our wedding invitations and place cards were! We worked with Anner Moy and she was very accommodating and helpful. She made all of our changes without any problems in communication, and had everything to us in plenty of time. Thanks again, Anner!"


Nicole & Derrick, West Bloomfield, MI










"Just wanted to say thank you again the wedding invitations are really a work of art. We have received numerous compliments."
Sienn & Joel, Royal Oak, MI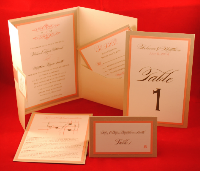 "Everyone loved all of the work you did for us and we greatly appreciate it!"

Rebecca & Matthew, Royal Oak, MI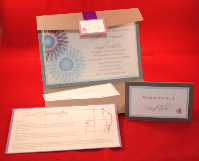 "Moy Designs was a pleasure to work with! Paid attention to details, customized our designs, and turned out beautiful."


Janelle & Branden, Rochester, MI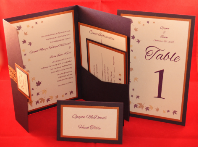 "I really enjoyed working with Moy Designs. All of my expectations were met! My invites, place cards, and table numbers were perfect!"


Qwynn & Bevin, Clarkston, MI










"We received so many compliments on our invitations. Thank you again for the beautiful product!!"

Ashley & Art, St. Clair Shores, MI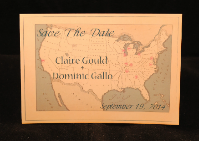 "For my Save the Dates, I had a certain concept and theme I wanted done. I shared my ideas with Anner and they came out exactly how I wanted. She was very patient with me and was always available to answer my questions and make changes. So now, I have beautiful Save the Dates and they are unique to my fiance and I. Thanks Anner!"

Claire Gould, Ray Township, MI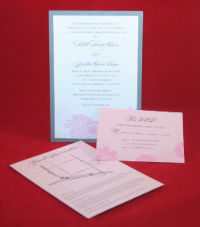 "The invitations were beautiful. Anner did a wonderful job designing our invitations when we had no idea what we wanted. Everyone loved our invitations. Thanks Anner!"
Katie & Justin, Grand Rapids MI














"I met Anner at a bridal show a couple years before my wedding. I had actually been working with another artist for my invites and the whole experience was horrible. The lady was very disorganized and needless to say she had nothing to show, and it was five months before my wedding. I clearly remember being in tears and RANDOMLY noticed an email from Anner at Moy Designs! Anner was following up with me to see if I needed her assistance with invitations! From start to finish she was completely amazing! She's very organized, she'll always respond to you in a timely manner, and she'll create exactly what you wish to have. Pricing is very reasonable and your experience will be very relaxing. I recommended several friend's and ALL of them had a great experience with Moy Designs as well. Thank you for everything!"
Crystal & Shawn, Walled Lake MI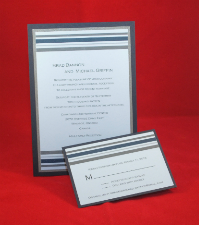 "The invitations and guest book are stunning! We are receiving many compliments. Thank you for your creativity and craftsmanship!"
Michael & Brad, Pleasant Ridge MI















"Thank you!! I love the way our invitations turned out! I mailed them out last week and I've gotten so many compliments on them already! I will be recommending you highly to other friends getting married."
Brittany & Carl, Grand Rapids MI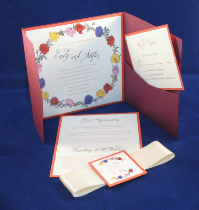 "Thank you for all your hard work! The cards look beautiful"
Emily & Stefan, Northville MI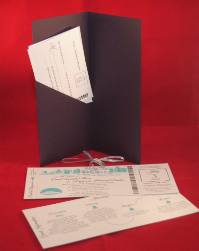 "Anner is very easy to do business with. She knows her product and what looks best together. She is honest, professional and more than anything she does what she says she is going to do. We needed our invitations in a rush and she was very accommodating.I highly recommend her services to anyone looking for wedding invitations. We received so many compliments on our invitations."
Carol & Raymond, Pontiac MI















"
We just wanted to let you know how very pleased we were with our invitations, they came out better than we could have possibly imagined, and we received countless compliments on them from our family and friends. Working with you was a wonderful experience, as it was only through your guidance and expert advice that we ended up with an invitation perfectly unique to us, that we both absolutely loved, and which captured our individual styles, and the spirit of the day. We do not have enough good things to say about you, and your work, and would not hesitate to recommend you to anybody we could.
Thank you again, so much, for being such a great part of our wedding experience, and providing us with such beautiful invitations. We hope you are well, and that business is booming. Your passion for what you do truly shows in your work, and I hope that many other people get to experience what we did by working with you."
Sean and Jenny Ballantine, Madison Heights MI